Design, Manufacturing and Support

Copyright 2023 Simplex Scientific LLC
Laboratory Sampling Solutions

Simplex Temperature Controller/ Monitors
Simplex can create a custom tuned controller for most devices and software that operates alone or with other software. Contact Simplex Sales for information.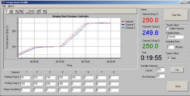 Harrick Praying Mantis
Environmental Chamber
Simplex supplies a number of temperature controllers for different accessories and devices. Most controllers are 24 volt DC able to operate on standard AC voltages from 100 to 240 volts for operation worldwide. Simplex USB controllers are compact to save lab space and all come with TempSet windows based software for easy operation without the need to learn a complex button / menu system typical of most controllers.

All Simplex controllers are compatible with TempProfile for programmed temperature control.


Miniature Temperature Controller design only 4 x 5 x 1.5 inches
Simplex offers stand-alone Temperature controllers and Temperature modules, in custom configurations for OEM, applications. Contact Sales to discuss your application.

Dual Channel Heat and Cool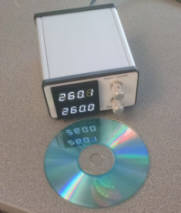 Dual Channel Manually Set
version is about the size of a DVD.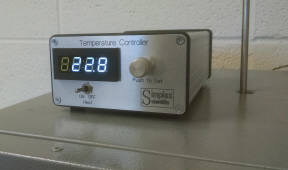 Compact 110 - 240 AC Temperature controller up to 1650 watts for manual or computer control.